Last Sunday was Balloon
Sunday
at the church, and it was a colorful, fun time. This has been my third Balloon
Sunday
now, and I marvel at how the children come to life in the Sanctuary, interacting with the adults, and the smiles all around. I look forward to the beginning of
Sunday
School because of this ritual, and I got to take my balloons to my granddaughter Madison's eighth birthday party later that afternoon! The scripture reading for
Sunday
is Matthew 18: 21-35, and the sermon title is "The Road to Freedom".
After being here in Union for two years, we finally finished moving the rest of our belongings from our house in Manchester to the parsonage! My daughter Jocelyn rented our house when we moved to Union, until recently when she bought a house and moved out. We will now be renting to strangers, not family, so we cannot keep our "stuff" there anymore. People saw the moving van in our driveway, and thought we were moving out! We had to let them know we are staying in Union, which brought relief. Union has become our home, and we are very happy here.
The Holly Fair is coming up, and if you would like to sell raffle tickets for the beautiful quilt, see Heather Matthews. If you want to buy raffle tickets for the quilt, see Heather Matthews. If you have artistic flair, and would like to make things for the fair, let Heather know. The more we do now, the better off we will be at the time of the fair!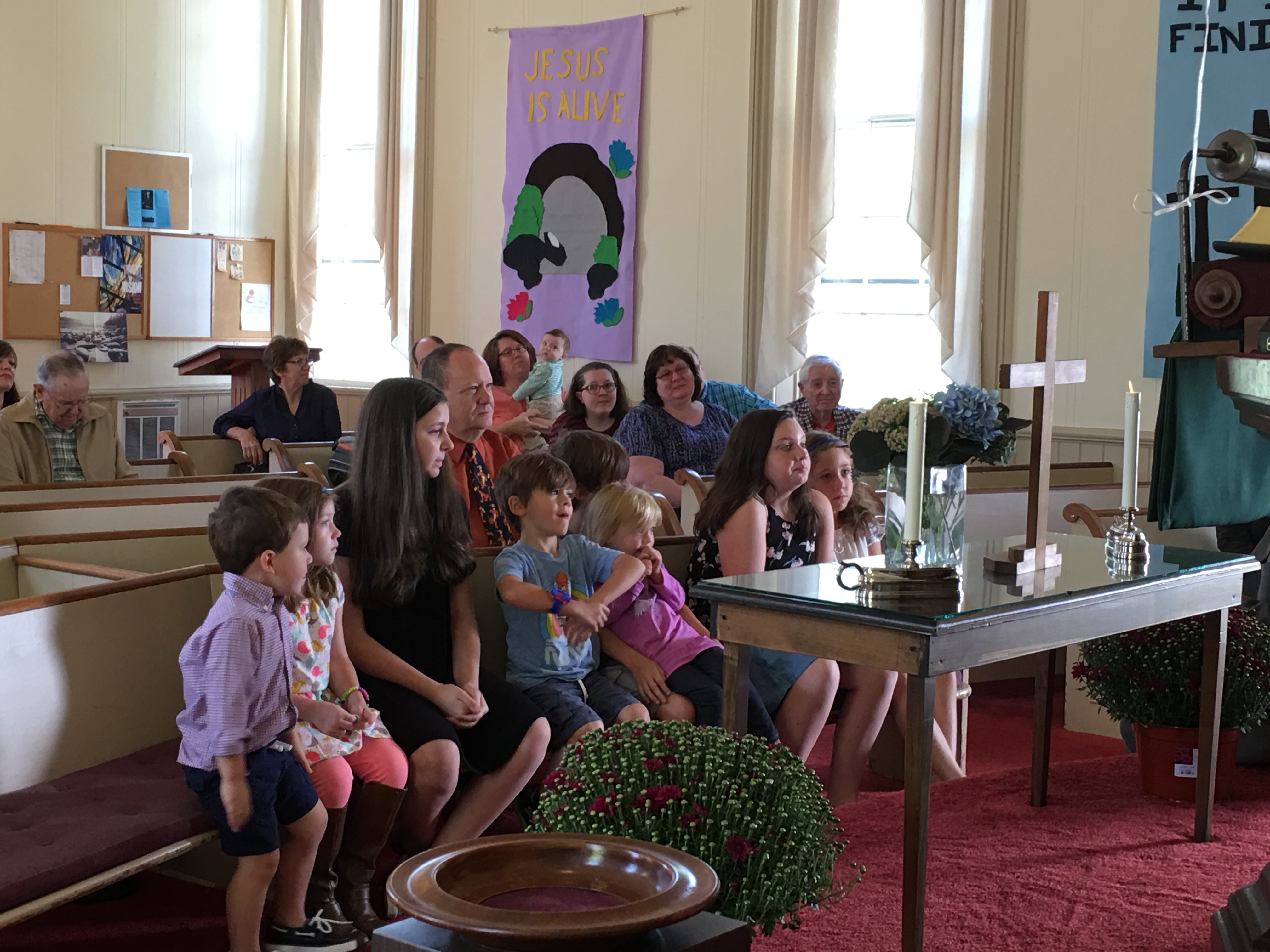 That's all I have for now. God bless you all!
Peace,
Rev. Tim